20 Year Anniversary for Caroline at Forum

We are proud to share that our Account Director Caroline Al-Jumaili is celebrating a huge milestone of 20 years of service at Forum RCP!

Caroline has been an integral part of the growth and development of the business and we thank Caroline for her constant enthusiasm, support and good fun over the years – she is an absolute joy to work with and her passion for the job shines through.

We have found the original appointment newspaper clipping from 2002, and it's safe to say that Caroline certainly rose to the challenge!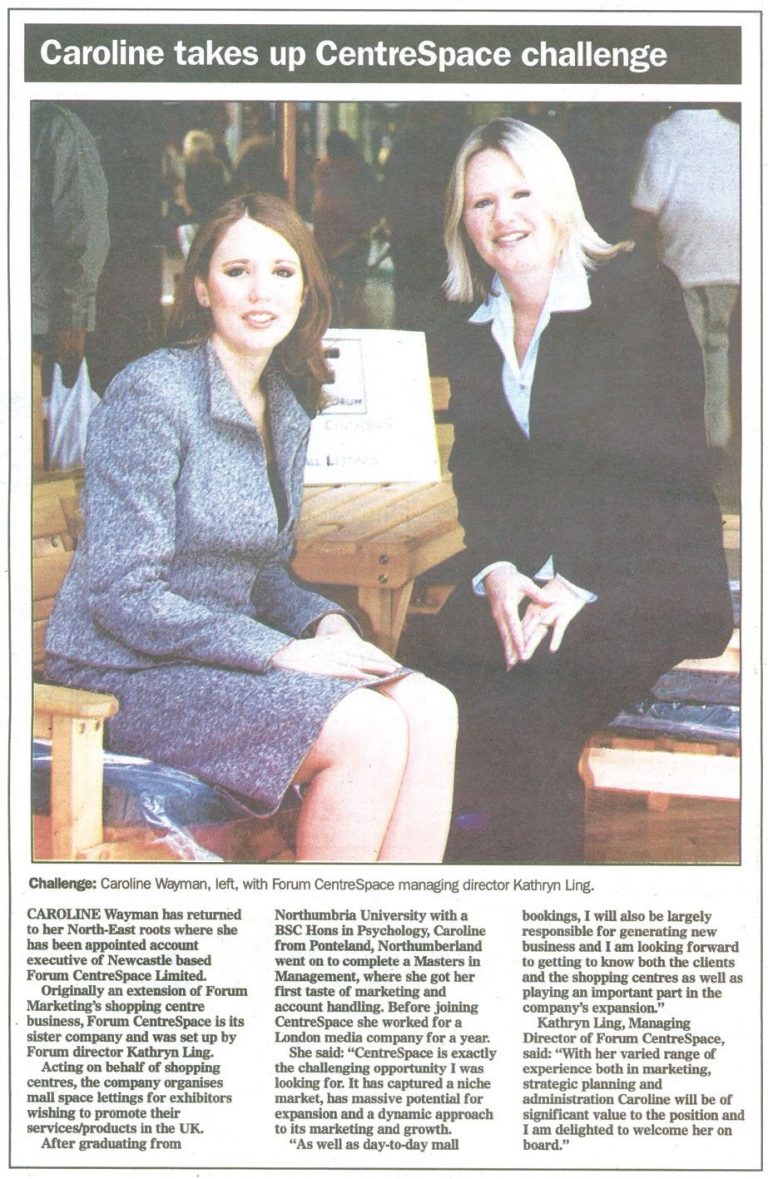 20 years…. 20!! I joined Forum as the first Account Executive, and little did I know what an adventure it would be. I'm still so passionate about what we do, and take great pride in what we deliver.
Caroline al-Jumaili
Account Director