A Flexible Alternative
to Inline Units
Assisting start up retailers with their route to market
A company specialising in bespoke art and home furnishings had an existing unit in a Glasgow market. They were looking to expand their business into a new location and approached the Avenue Shopping Centre in Newton Mearns with a view to letting a shop unit. They were unable to secure an agreement as the shops available were not suitable in terms of pricing and length of commitment required.
The Centre Manager was enthusiastic about their product range being appealing to the Avenue customers and passed their details to Forum to discuss more flexible options.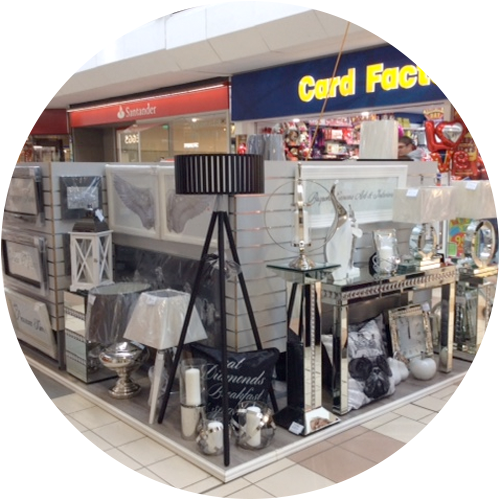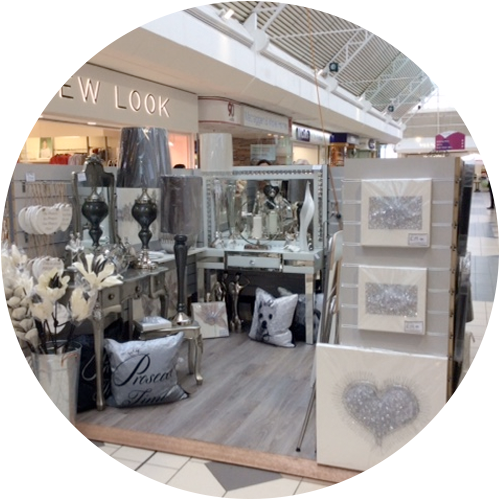 The retailer designed a horseshoe shaped stand to maximise their display space. This was built from grey slat wall to display canvas artwork with contrasting wooden flooring to match the colour theme of the products being sold.
Bespoke Art enlisted a tenant of the Avenue who retailed flooring to assist with the build of the unit. This helped to promote a good working relationship with the tenants in the centre. The unit was a very high-quality finish in keeping with the designer products and associated price point.
We were delighted with the presentation and offer provided by the retailer. The opening of their kiosk was met with an exceptional level of positive feedback from customers, the Centre Management team, tenants of the centre and the landlord. The owner stated "Our sales in the Avenue surpassed our projections and expectations".