Tick Tock Café: Filling A Gap in the Tenant Mix
A tailored solution to fit a specific space.
Forum were tasked by NewRiver to source a coffee operator to install a mid mall kiosk in one of their Centre's in Hull, to fill the gap in the market caused by the closure of some grab and go food operators. As well as looking to supplement the tenant mix and enhance the overall shopper experience Forum had to work with the operator to fill a very niche space between two pre existing kiosks.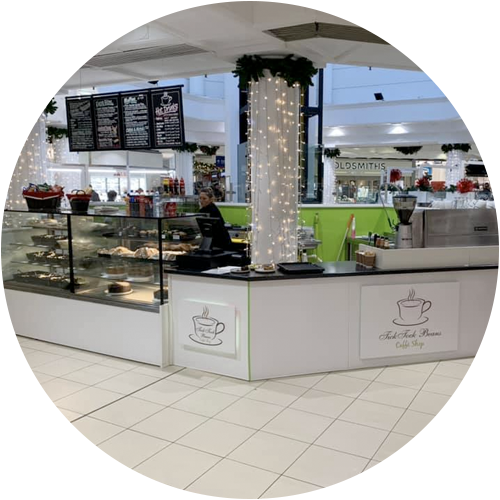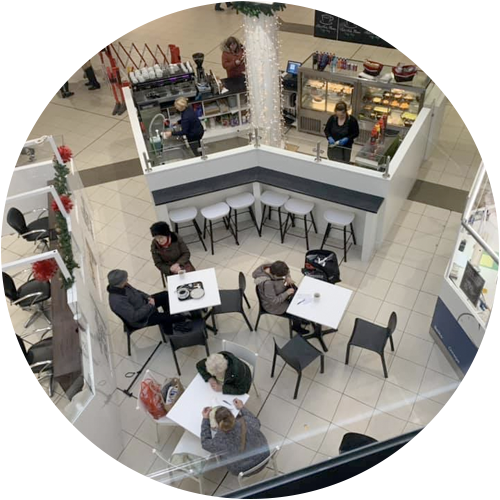 After sourcing a suitable operator Forum worked to ensure that the kiosk design complemented the surrounding kiosks and worked with the unusual foot print and size.
By allowing the kiosk to be built around the pillar a seating area was created in a previously unutilised space in between the three kiosks.
After installation Forum encouraged the operator to invest in additional branding, including vinyl covers on the table tops, which tied the whole concept together and added a new lease of life to an area of the mall that has been previously tricky to let. With the addition of this kiosk Forum have increased the revenue in this area of the mall by 30% and this central hub of kiosks now makes up 35% of the Centre's annual commercial revenue.