The Lokum Factory: Turkish Café Expands in Portsmouth
Evolving from a trailer to a bespoke kiosk.
At Cascades in Portsmouth, Forum were tasked to source a long-term retailer to occupy space in a newly created area which opened at the end of 2019, aiming to activate the space and encourage footfall through the mall. With Subway, Boswell's Café and Starbucks being the only existing food offers, there was significant demand for F&B which was the primary target for the new area.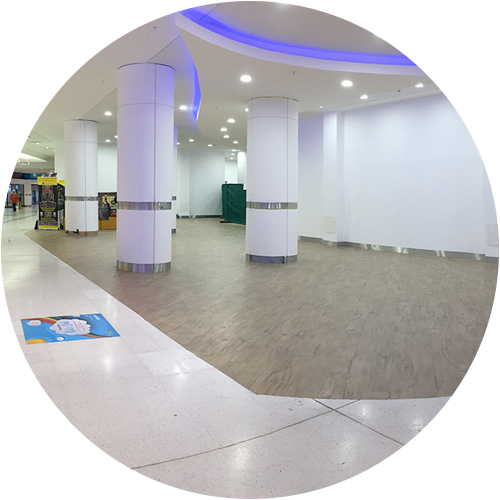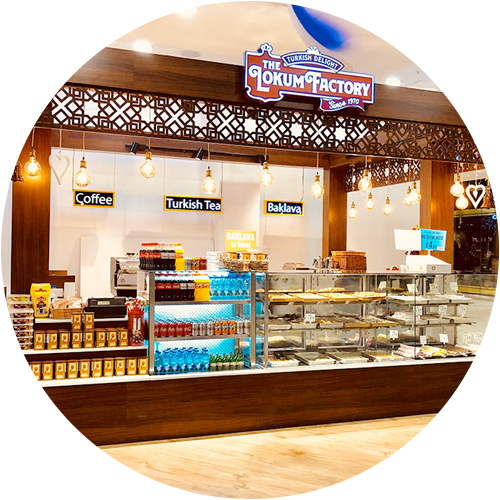 We sourced the first retailer for the new mall area; The Lokum Factory. As refurbishment works were ongoing, we encouraged them to trade from a branded trailer in a busy section of the mall selling Turkish Delight and Turkish Coffee, offering samples to establish their brand. We worked with them to transition to a kiosk with a remarkable design to ensure that this stood out.
The Lokum Factory delivered a bespoke kiosk with a dedicated seating area which utilises the large space well and encourages dwell time. Since Lokum opened their kiosk with success, we have experienced an increase in interest for this area. With the additional space, Lokum Factory plan expand their offer in 2020 selling a range of lunch options, packaged tea & coffee, and desserts.