Sweet Boutique: Transforming a Former Mall Café Site
'Sweet' success for local ladies.
A former mall café site in the Newgate Centre in Bishop Auckland was proving difficult to re-let. The central position of the vacant area had a negative impact on the surrounding tenants given its prominent position.
Forum were asked to accommodate as much mall activity in the location as possible to add interest and variety.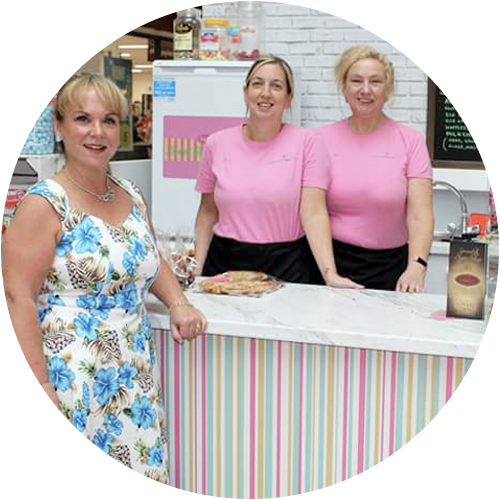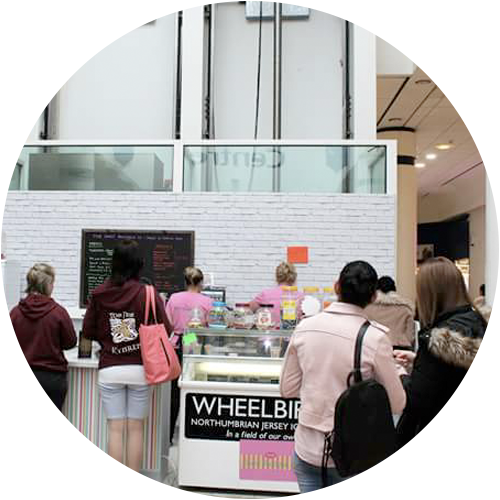 After accommodating craft retailers, garden and home furniture, NHS and charity events in the site, we gained interest from two local ladies who were keen to open their first food and beverage business.
The centre were able to assist in reconnecting the water supply as well as the electrical feeds required for catering use. Sweet Boutique enlisted the help of a local joiner who provided a modern, eye catching unit of the former café serving area.
By offering a variety of hot and cold drinks along with cakes and pastries, local dairy ice-cream and pick and mix sweets, Sweet Boutique have catered to a wide variety of shoppers.
They delivered a fantastic opening event with dance and music provided by a vintage performer. The local contacts and knowledge of the owners together with their friendly, welcoming approach have helped to make the mall café a huge success.