Rebuilding Customer Confidence in Shopping Centre Malls
In eager anticipation of non-essential retailers starting to reopen, Forum's senior management team worked in partnership with shopping centres and Landlords from mid-May to implement the safe re-introduction and management of commercialisation.
We also assisted by providing forecasts for our Clients. With still so much unknown, out came the crystal ball, and together with a good dose of common sense and realism, we used our 20 years' experience of the past to estimate how things would look over the next 6 months to a year.
We were delighted to find that the majority of our retailers and promoters have been keen to get back into our centres to make the most of the return of shoppers, albeit the latter are in lesser numbers. We have placed some mall traders into inline units, offered advice on COVID compliance and in some cases accommodated multiple small traders in pop up shops to take advantage of the business rates holiday for landlords. We have also introduced PPE vending machines, essential as we move into a time of obligatory mask wearing in shops.
They say that necessity, or perhaps it should be adversity, is the mother of invention, and Forum have looked for the positive outcomes from this 'unprecedented' downturn. (We had to use that word somewhere.) So, what are the commercialisation opportunities that can help build consumer confidence and help landlords, retailers, and the economy in general?
We have already seen the emergence of interesting entrepreneurial activity. Some people have used the period of lockdown to develop new business ideas or adapt their existing business to be more relevant as we move into the 'new normal'. For example, a barber who has converted a vintage vehicle to offer haircuts on the go, and a new weekly vegan market in one of our external schemes as people become increasingly health conscious.
We have also seen a real growth in the external shopping centres and retail parks that we work with, where having a presence outside offers a safe open-air opportunity. On a similar vein, food and beverage stalls have seen a major resurgence. Fantastic food outlets, which would normally have been at festivals and other major events all cancelled this year, are looking for new places to trade.
Do we wish for more normal times? Of course we do, but we are up and running and are keen to make this new situation work for shopping centres and our retailers / promoters, and we are up for the challenge.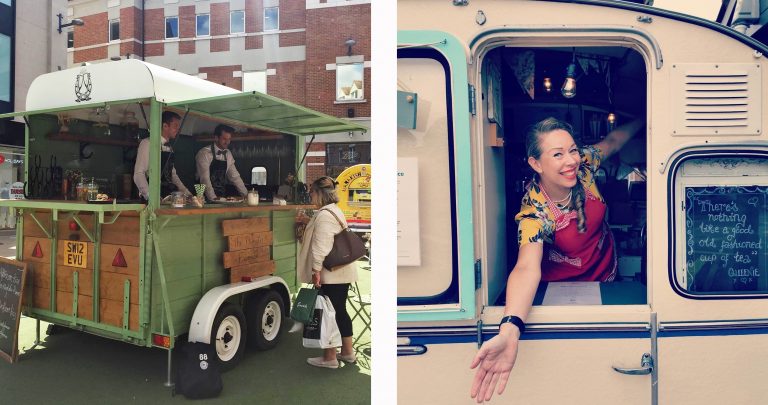 We feel that now as never before, we are working in true partnership with our shopping centre management, landlords and surveyors, as well as with the mall traders, who want to get their business going again.
Kathryn Ling
Managing Director